It's the colour news you've been waiting for and, judging by the result, we think it was well worth the wait! Pantone's Colour of the Year for 2022 has been announced as the delectable, Very Peri. But how would the pros describe it?

Marlon Hawkins, Brooks & Brooks
"I am obsessed with Very Peri and the duality of its tones, cool meets warm. From Pantone to fashion to hair, I can't wait to adapt this trend in my own way and show how you can push this creatively or commercially with your guests. I love the L'Oreal DiaLight range and Glow range which are perfect for creating beautiful varnishes over different canvasses that can be made stronger and last longer or softer for a hint of the desired shade. To get the look on the hair, I layered up different tones to really get that parmavioley/meets Very Peri feel on a clean, global canvas to bring to life this cool and warm mix of soft blues and reds."
Tracey Hayes, Fudge Professional
Fudge Professional Global Colour Ambassador Tracy Hayes shares her thoughts on the new colour trend:
"Very Peri… what a fun and happy name for the new Pantone Colour of the Year, the perfect colour for these times. It's the happiest and warmest of all the blue hues. A blue tone with violet-red undertones resulting in a deep lilac blush. To achieve the Veri Peri shade for your clients, use the Fudge Professional Paintbox, use 2 parts of Pink Riot & 1 part Chasing Blue.  And, for those looking to see a more pastel version, use the Lilac Blush shade for a more subtle effect."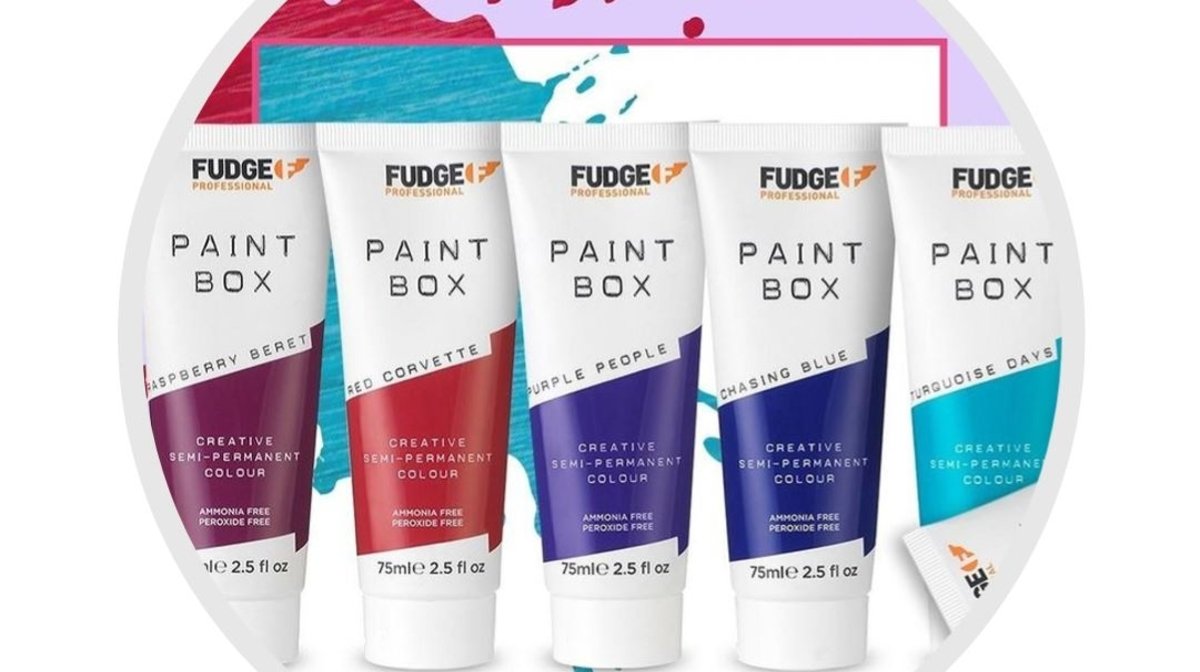 Suzie McGill, Rainbow Rooms International
"Think lavender purple meets periwinkle blue, this beautiful hue encompasses undertones of blues and violet-reds", says Suzie McGill, Schwarzkopf UK ambassador and international artistic director at Rainbow Room International. In our humble opinion, it's the perfect shade to wear as we arrive into 2022 and have our minds firmly set on spring (*crosses fingers for a blink-and-you-miss-it winter).
So who is going to love this colour? "Clients who are looking to be more creative with their hair colour in the new year and for blondes in particular, it is a shade that can be worn all over their hair or in flashes for a fun update," explains Suzie. "Those with darker hair may also want to experiment with this shade through flashes in their hair but also via one of the latest hair trends, face-framing highlights."
For maintenance, the usual at-home colour-protecting advice applies to keep colour tip-top. Also, "with these cool pastel tones I always recommend clients use a serum or hair oil on damp hair before heat-styling and also on dry hair to give the colour extra luminosity," adds Suzie. "Heat protection styling sprays are also a must to avoid colour fading quickly and to protect it as much as possible during the heat-styling process."
Safy B
Colour expert – Safy B, has shot a mini collection, comprising of two images to represent and pay tribute to the new hue. It's a colour we didn't expect which makes it all the more exciting.
Fancy a colour change? Go for it. Because with new beginnings so desperately needed right now, we're calling this lush lavender-blue an absolute hit.
—————————————–
At Colour World UK we believe in colourists being equally important as hairdressers to the success of a salon business! Clients deserve excellent colour services, embracing the importance of a great colour consultation through to end result. We salute manufacturers and brands offering a great 

product innovation

 which enables colour technicians to explore their creativity and offer a bespoke colour to every client. We offer 

colour
conversation

 and 

inspiration

 for you to browse, and respect colour-focused 

education

 and events from 

what's on

 and where to our own 

Colour World UK event

 which support our industry and promise to do our best to bring you 

news

 and information to help you succeed.
Looking for some more colour inspiration? Here you go: